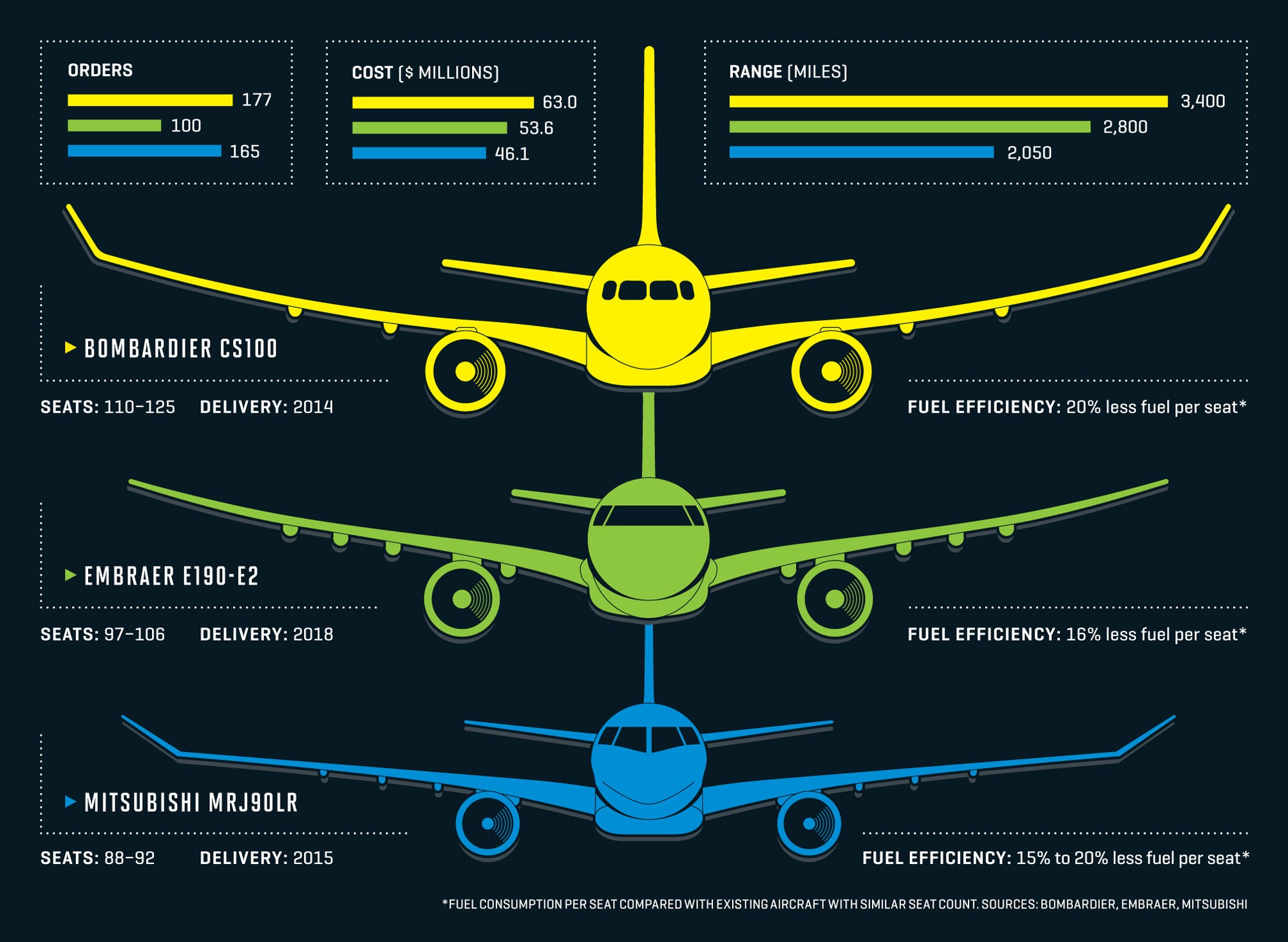 The August 12th issue of
Fortune
has a concise analysis of the highly competitive market for small jets. As the magazine's infographic shows, three companies from three continents are competing for airline orders for regional jets (100 seats or so). The two giants of the aircraft industry, Boeing and Airbus, are putting much of their focus on
larger jets
(think Dreamliner 787 and A350, which are capable of carrying about 250+ passengers).
So Bombardier, Embraer, and Mitsubishi are aggressively marketing regional jets to carriers worldwide. Gaining market share under such competitive pressure requires effective segmentation and targeting, careful pricing, and responsive attention to carriers' needs:
Bombardier (Canada) is introducing a jet equipped with up to 125 seats in 2014. "We feel that the segment of 100 to 149 seats is a category that [Boeing and Airbus] are abandoning," says Bombardier's CEO.
Embraer (Brazil) is attracting orders but feeling pressure to discount--meaning profit margins are being squeezed. Its new E2 jet (for up to 106 passengers) will be launched in 2018.
Mitsubishi (Japan) is developing a regional jet for which it already has 325 orders. The test flights have been delayed a year as carriers work with Mitsubishi on specs.