The idea of delivering orders via drone is catching on. Why? Because marketers see a lot of opportunity in same-day delivery, and drones can take a load off traditional mechanisms like trucks/vans/cars/motorcycles. The cost per package delivered is still being assessed, but likely it would be greener, cheaper, and much faster than delivery by traditional methods.
Domino's is
already testing
drone delivery of pizza in Auckland, New Zealand. 7-Eleven is also testing drone delivery, having successfully
delivered Slurpees
and food to a family in Reno this year.
Amazon
has been championing this possibility for a while and conducting
tests
. It says: "Amazon Prime Air is a future service that will deliver packages up to five pounds in 30 minutes or less using small drones. Flying under 400 feet and weighing less than 55 pounds, Prime Air vehicles will take advantage of sophisticated "sense and avoid" technology, as well as a high degree of automation, to safely operate beyond the line of sight to distances of 10 miles or more."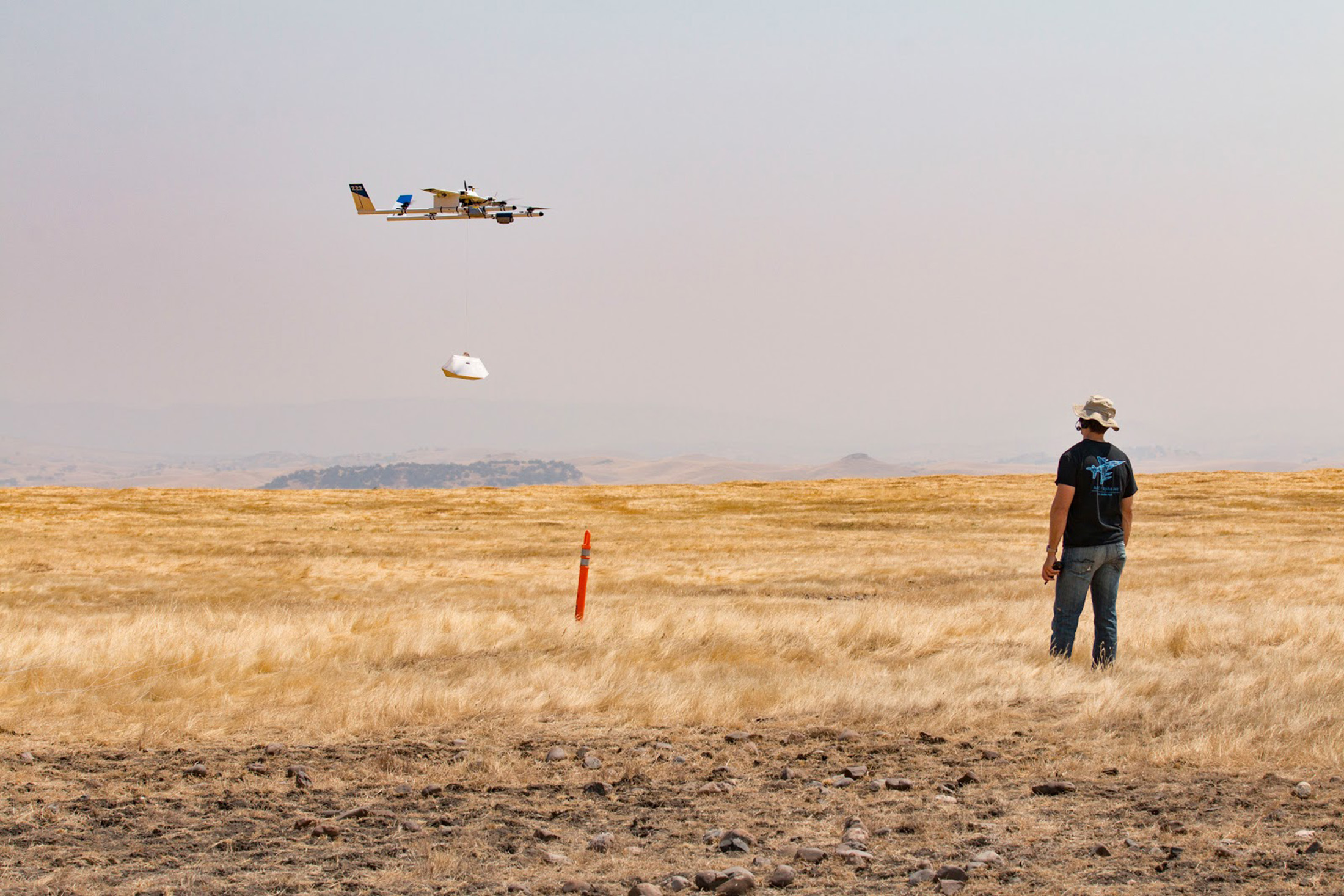 Now Alphabet, Google's parent company, has been approved to
test its drone
delivery in selected areas. Project Wing, Alphabet's drone unit, is partnering with Chipotle to test delivery of burritos to customers on the
Virginia Tech
campus. The head of Project Wing
observes
: "It's the first time that we're actually out there delivering stuff to people who want that stuff." The test will determine how well packaging protects the "stuff" and whether the "stuff" arrives warm.